Welcome to Ingbretson Chiropractic
Your Roseville Chiropractor
What We Do
Dr. Heather Ingbretson was voted "Top Chiropractor" by her peers every year since 2015 as featured in Minnesota Monthly magazine. She stands apart from other Chiropractors because of her ongoing search for advanced technologies, her genuine concern for patients conditions and her dedication to get to the root of the cause. She gets results!
Chiropractic care concerns itself with the nervous system, which controls everything in the body. We have found that Chiropractic care can affect everything in the body.
If you have a specific health concern, please feel free to call or come in for a free consultation to see if Chiropractic would be right for you at (651) 487-5950 for your free initial appointment with Dr. Heather Ingbretson.
See www.icpa4kids.org for conditions in children that can be positively affected with Chiropractic care.
Need a supplement? Don't wait! Get yours shipped directly to you from here and check out what she recommends to her patients for common conditions, too.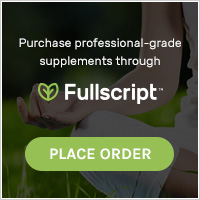 When Can I Come In?
Schedule your appointment here.

Mission Statement
Dr. Heather strives to empower as many families with the knowledge and capability to take control of their health. She does this by:
Educating them a little at each visit, so they may make informed decisions about their health
Making regular Chiropractic care economically feasible for as many families as possible
Listening to new health concerns that arise between visits
Addressing and treating new concerns or questions as they come up
Teaching at Seminars at the clinic and in the greater community
Creating awareness about how our health is affected by the foods we eat, how we think and how we move each day
'The doctor of the future will give no medicine, but will interest his patients in the care of the human frame, in diet, and in the cause and prevention of disease.'
-Thomas Edison
Dr. Heather Ingbretson
Roseville Chiropractor | Ingbretson Chiropractic | (651) 487-5950
2201 Lexington Ave N Suite 102
Roseville, MN 55113